Fireplace. Ceramics and Nutrition
This Lab.Zone will focus on ceramic and culinary practices. The aim of Fireplace is to develop ceramic container-objects that can be activated during food preparation sessions over an open fire. At the end of the work sessions, guests will be invited to share a meal in nature or in a suitable urban setting.
Through visits to museums and their repositories (MEG & Ariana), anthropological films on ceramic techniques and open-fire cooking practices, and discussions of the contemporary concerns of each, the forms and dishes will develop intrinsically.
The Lab.Zone will alternate between ceramic work at CERCCO and food preparation in the wild. In addition to the practical and technical aspects, questions relating to the economy of means, the circular sharing of goods, community tasks and know-how will be discussed.
A particular focus will be placed on the shaping of the pieces, essentially using the ancestral techniques of the plate and the pellet, with a surfacing of signed clay. We will explore notions such as the relationship between utilitarian and ritual functions, and community practices. (e.g. cooking liquids, fermentation, bread-making, etc.). Culinary techniques will be approached experimentally, based on the participants' own knowledge.
Through a discussion and lecture with an anthropologist, we will look at the link between the shape of objects, food and the ritual context of sharing.
Part of Ecological Emergencies
This Lab.Zone is held in French and in English. Course credit is given based on attendance and participation.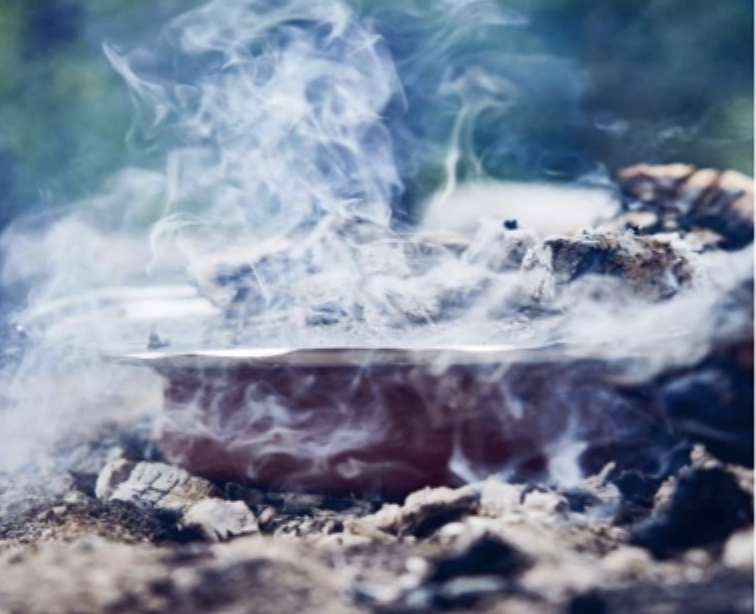 Feuerkochen. Rezepte und Techniken für das Kochen über offenem Feuer. von. Bay, Chris, Di Muro, Monika, © Lienhard, Lukas