Learning from the Beaver People to amplify life and heal rivers
And who is the first back after a fire to start the regeneration? Amiwag.
Amik is a world builder.
Amik is the one who brings the water.
Amik is the one who brings forth more life.
Amik is the one that works continually with water and land and animal and plant
nations and consent and diplomacy to create worlds, to create shared worlds
Leanne Betasamosake Simpson. A short history of the blockade. Giant Beavers,
Diplomacy, and Regeneration in Nishnaabewin
Amik means beaver
During this workshop, we will pay respectful visits to the people of the rivers and marshes, the beaver people. During these visits, we'll observe the ways in which they amplify the life of valley bottoms, making the sites welcoming to others. The beaver's prodigious gardens give us a glimpse of the world before centuries of human intervention on waterways, before the manmade droughts. With wetlands disappearing three times faster than forests, we'll delve into the history of marshes and rivers, and their link to the visual arts. What can we learn from beavers whom scientists identify as an ally in the face of climate change. We'll think about river and wetland health. We will try to restore waterways using beaver mimicry like here.
Part of Ecological Emergencies
This Lab.Zone is held in French and in English. Course credit is given based on attendance and participation.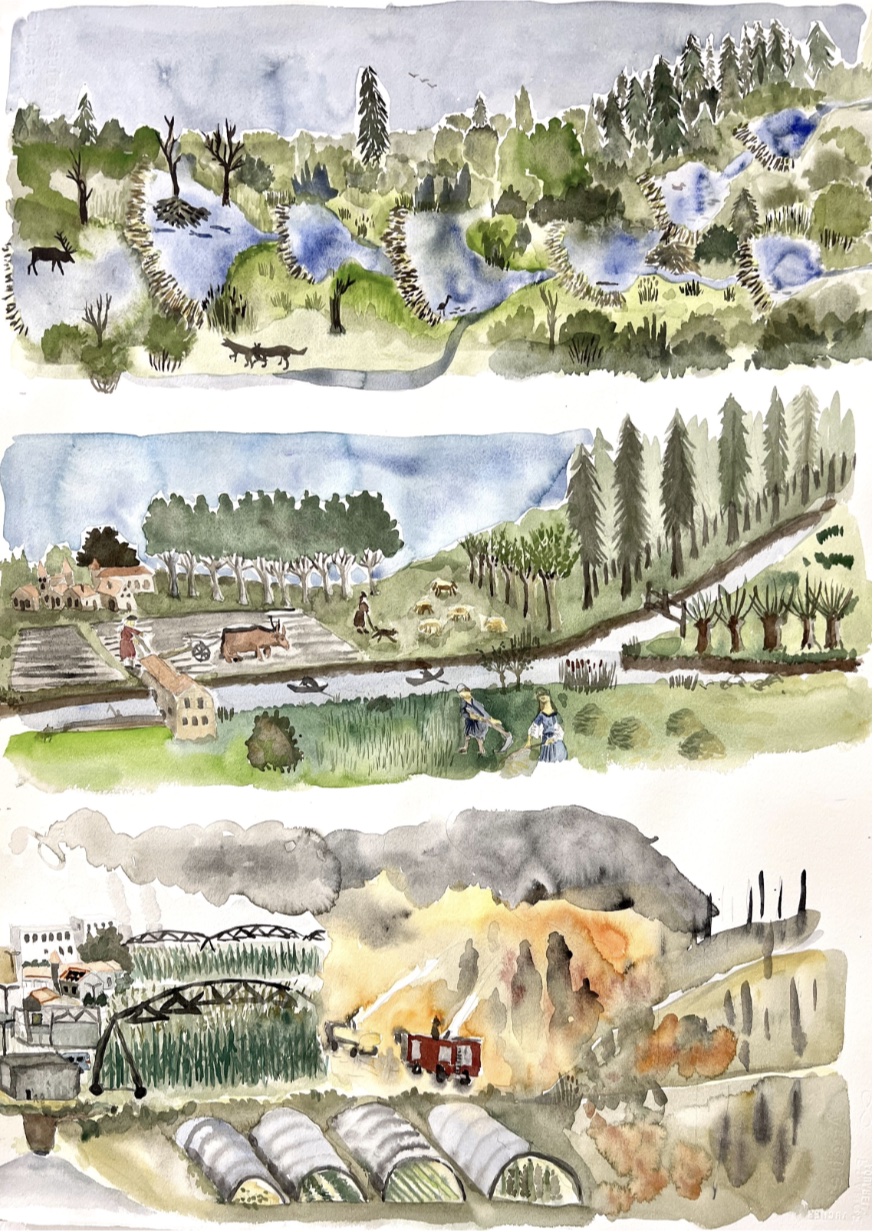 In the beginning, there are the beaver people, then, we drained, and now we burn. Suzanne Husky, Watercolour, 2022